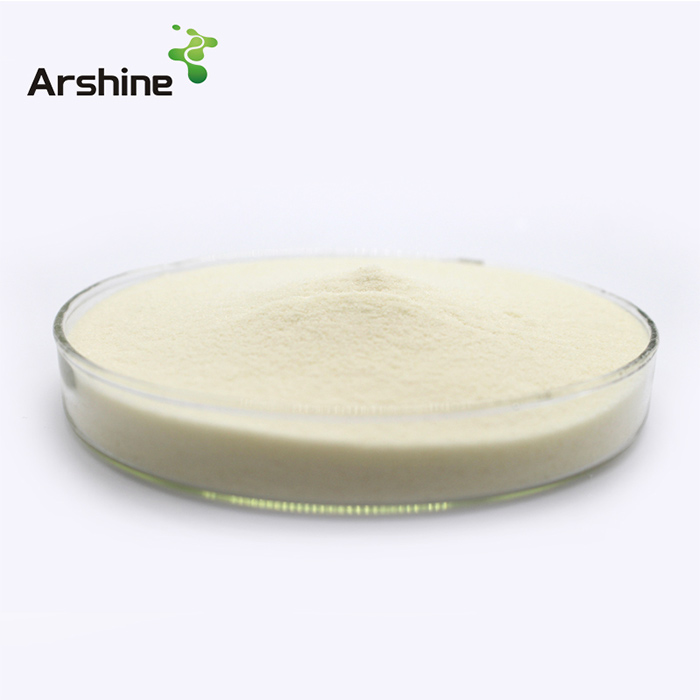 Pectin CAS 9000-69-5
Pectin is one of the most versatile stabilizers available. Product and application development by the major Pectin producers has over the years resulted in a large expansion of the opportunities and applicability of Pectin. Pectin is a key stabilizer in many food products. Pectin is a natural component of all edible plant material. Pectin is locat
Introduction
Pectin is one of the most versatile stabilizers available. Product and application development by the major Pectin producers has over the years resulted in a large expansion of the opportunities and applicability of Pectin. Pectin is a key stabilizer in many food products. Pectin is a natural component of all edible plant material. Pectin is located in the plant cell walls and in a layer between the cells called middle lamella. Pectin gives firmness to the plants and influences growth and water household.
Functions and Applications
80% to 90% of the pectin produced in the industry is used in the food industry to produce jelly, jam and jelly with its gelatin.
1. Can also be used in medicine as a hemostatic agent and generation of plasma, can also be used to treat diarrhea and heavy metal poisoning.
2. Used as emulsifier stabilizer and thickener, China can be used for all types of food, according to the production needs of appropriate use.
3. Used for lotion, acid tooth powder, etc., because it is not stable in alkaline medium, it can not be used for alkaline cosmetics. Pectin non-toxic, non-irritating, can be used for the entrance of the cosmetics, such as lipstick and so on. Can also be used as a thickener and adhesive for toothpaste.
ANALYSIS

SPECIFICATION
TEST RESULTS
Appearance
White to light brown
Complies
Particle size
>80mesh
Complies
Galacturonic Acid
>65%
80%
US-SAG
150°±5°
146.5°
Esterification Degree
55-60%
56.7%
Loss on Drying
<12.0%
10.5%
Ash
<5.0%
3.0%
pH(1%water solution)
2.0-3.0
2.5
SO2
<10 mg/kg
Complies
Acid-Insoluble Ash
<1%
Complies
Nitrogen content
<1%
Complies
Free methyl ethyl, and isopropyl alcohol
<1%
Complies
Lead
<5mg/kg
Complies
Arsenic
<3mg/kg
Complies
Cadmium
<1mg/kg
Complies
Mercury
<1mg/kg
Complies
Total plate count
<1000/g
Complies
Yeast and mould
<100/g
Complies
Coliforms
Absent in 1g
Complies
E.coli
Absent in 1g
Complies
Staphylococcus aureus
Absent in 1g
Complies
Salmonella
Absent in 1g
Complies
This product complies with all criteria laid down by GB25533-2010.
Service we provide:
1. before shipment, free sample for test
2. Packing as your request, with photo before shipment
3. Cargoes photo before and after loading into container
4. Fast shipment by reputed shipping line
5. Best service after shipment with emails