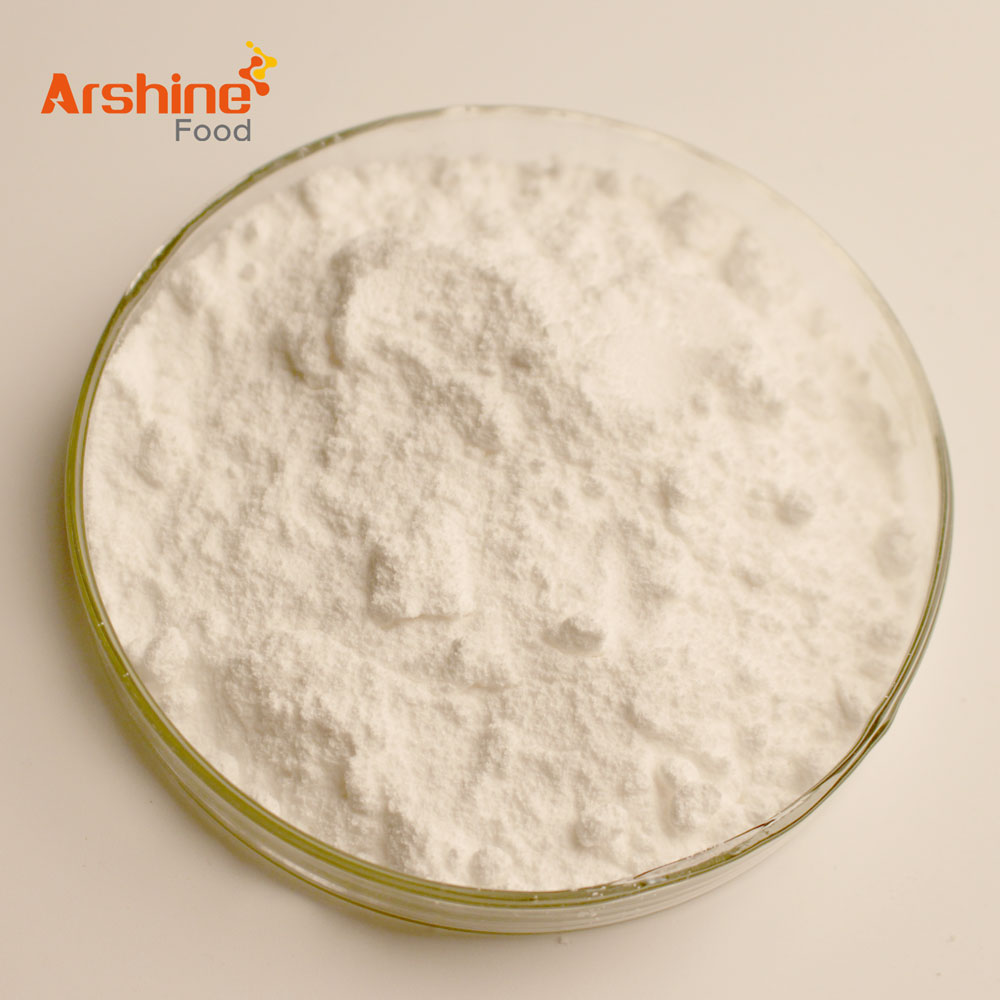 Creatine Monohydrate
Creatine monohydrate is a pharmaceutical raw material and a health product additive
Introduction
Creatine monohydrate is a pharmaceutical raw material and a health product additive.
Creatine monohydrate can inhibit the generation of muscle fatigue factors, reduce fatigue and tension, restore physical fitness, accelerate protein synthesis in the human body, make muscles stronger, enhance muscle elasticity, reduce cholesterol, blood lipids, and blood sugar levels, improve middle-aged and elderly Muscular dystrophy ,anti aging.
Functions and Applications
Known as one of the most popular and effective nutritional supplements, creatine monohydrate is high enough to compete with protein products as one of the "best-selling supplements." It is rated as a "must use" product for bodybuilders, and is also widely used by athletes in other sports, such as football and basketball players, who want to improve their energy levels and strength.
| | | |
| --- | --- | --- |
| Test Item | Standard | Method of Analysis |
| Appearance | White powder | Eyeballing |
| Content Assay (dry basis) | 99.5% | HPLC |
| Loss on drying | ≤12.0% | U.S.P.<731> |
| Residue on Ignition | ≤0.1% | U.S.P.<281> |
| Bulk Density | ≥400g/L | U.S.P.<616> |
| Tapped Density | ≥550g/L | U.S.P.<616> |
| Creatinine | ≤100ppm | HPLC |
| Dicyanamide | ≤50ppm | HPLC |
| Dihydrotriazine | None-Detectable | HPLC |
| Sulfate | ≤0.03% | Colorimetry |
| Test Of Sulfuric Acid | No Carbonation | Eyeballing |
| Impurity | ≤1.0% | Compute |
| Arsenic | ≤1ppm | U.S.P.<211> |
| Cyanide | ≤1ppm | Colorimetry |
| Heavy Metals | ≤10ppm | U.S.P.<231> |
| Cadmium | ≤1ppm | AAS |
| Lead | ≤1ppm | U.S.P.<251> |
| Mercury | ≤0.1ppm | U.S.P.<261> |
| Particle size | ≥ 70% through 200 mesh | Particle size Distribution |
| Clarity & Color of Solution | Clear and Colorless | Eyeballing |
| Total Bacterial Count | ≤100cfu/g | U.S.P.<61> |
| E.Coli | Negative | U.S.P.<61> |
| Salmonella | Negative/375g | U.S.P.<61> |
| Yeast & Mould | Negative | U.S.P.<61> |
| Staphylococcus Aureus | Negative/25g | U.S.P.<61> |