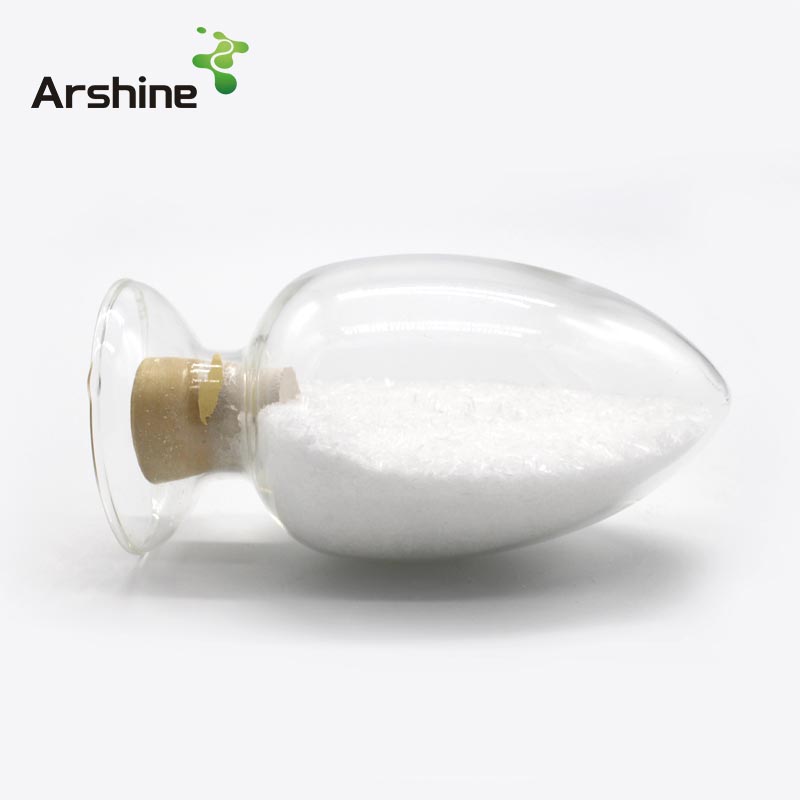 Crystalline fructose CAS 57-48-7
It is used as a sugar substitute in foods and beverages including soft drinks, yogurt, industrial bread, cookies salad dressing, and tomato soup. ​
Introduction
Product Name:Fructose

CAS NO.: 57-48-7;7660-25-5

EINECS : 200-333-3

MF: C6H12O6

Standard:FCC8

Appearance:White crystalline White crystalline Conformity
Functions and Applications
A white odorless crystalline or crystalline powder that is extremely hygroscopic. Sweet and sweet, about 1.6 times sweeter than sucrose, the sweetest of the sugars. Melting point (decomposition) 103 to 105 ° C (β type). The density is about 1.6g/cm3 and there are two types of α- and β-. The former has an optical rotation [α]D20 of -63.6°, the latter has an optical rotation [α]D20 of -135.5°, and the optical rotation after equilibrium of the aqueous solution [α] D20 is -92.3°. Soluble in water, soluble in methanol (1g/14m1) and ethanol (1g/15m1), insoluble in ether. Natural products are found in honey, fruits, and the like.
| | |
| --- | --- |
| Product Name | Fructose |
| Quantity | 6000Kg |
| Package | 25kgs/bag |
| Characters | White,crystallinepowder ,sparingly soluble. In water, freely soluble in alcohol, very slightly soluble in ether and in methylene |
| Assay | 98.0%-102.0% |
| Chloride | ≤0.018% |
| Glucose | ≤0.5% |
| Hydroxymethylfurfural | ≤0.1% |
| Lead | ≤0.1mg/kg |
| Loss on drying | ≤0.5% |
| Residue on ignition | ≤0.5% |
| Sulfate | ≤0.025% |
| Remark | Lead has been subcontracted projects |
| Conclusion | Conformity |