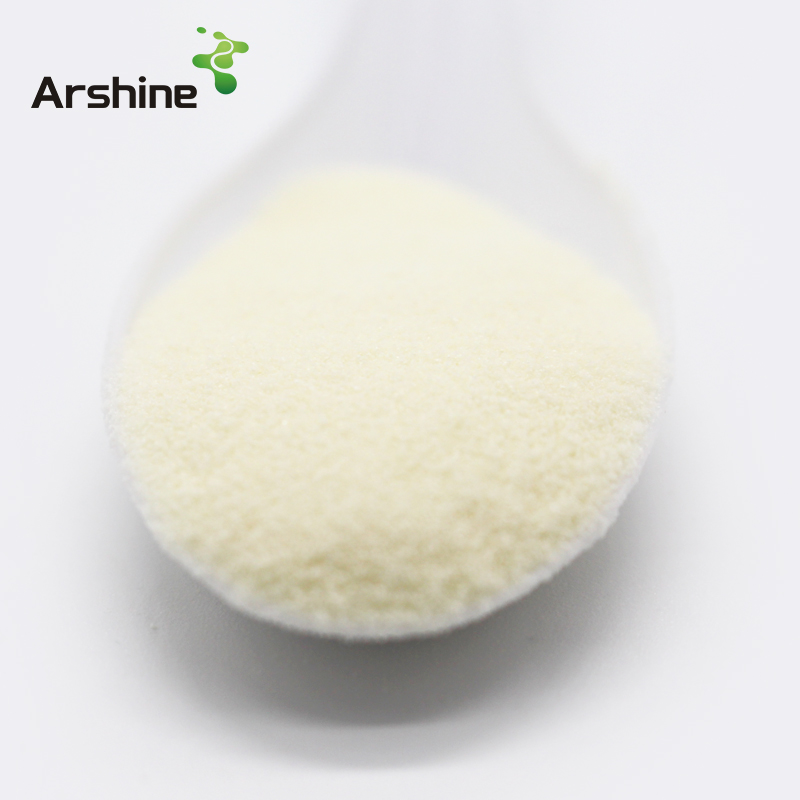 Soy protein CAS 9010-10-0
Soy protein is a protein that is isolated from soybean. It is made from soybean meal that has been dehulled and defatted. Dehulled and defatted soybeans are processed into three kinds of high protein commercial products
Introduction
Soy protein is a protein that is isolated from soybean. It is made from soybean meal that has been dehulled and defatted. Dehulled and defatted soybeans are processed into three kinds of high protein commercial products : soy flour, concentrates, and isolates. Soy protein isolate has been used since 1959 in foods for its functional properties. Recently, soy protein popularity has increased due to its use in health food products, and many countries allow health claims for foods rich in soy protein.
Soy protein is generally regarded as being concentrated in protein bodies, which are estimated to contain at least 60–70% of the total soybean protein.
Functions and Applications
1. Used on poult can effectively increase the survival rate, reduce diarrhea, and promote growth.
2. Used as a Pet food is always like to use soy protein concentrate on its economy is practical,comprehensive functional and comprehensive nutrition, especially can ensure the stability of pet food quality.
3. Widely used in meat processing food, baking food, ice cream, candy and drink production.
| | |
| --- | --- |
| Items | Specifications |
| Product name | Soy protein isolate |
| Other name | HYDROLYSEDSOYA-BEANPROTEIN |
| CAS number | 9010-10-0 |
| Appearance | Light Yellow Fine Powder |
| Assay | 90% 93% 95% 96% 97% |