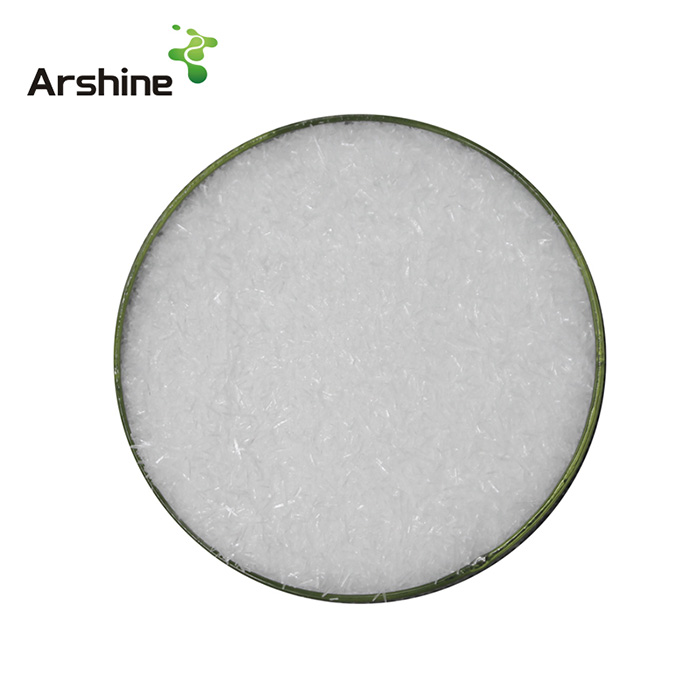 Sodium Glutamate CAS 142-47-2
Monosodium glutamate (MSG, also known as sodium glutamate) is the sodium salt of glutamic acid, one of the most abundant naturally occurring non-essential amino acids. Monosodium glutamate is found naturally in tomatoes, cheese and other foods.
Introduction
Monosodium Glutamate or MSG, a kind of flavour enhancer, the most popular condiment while cooking,especially in Asian countries. MSG(Monosodium Glutamate) mixes well with meat, fish, poultry, many vegetables, soups and marinades, and increases the overall preference foods.It is also widely used in Stock Cube, Sauce, Vinegar, Ketchup and many other seasonings.

Functions and Applications
1.It is used to intensify flavors of foods. It is produced by a bacterial ferment- ation rocess with
starch or molasses."
2.It is not a direct taste enhancer but acomplex flavor enhancer for gravies,
meats, poultry, sauces, and in other combinations. It is also used to enhance thetaste of tobacco."
Particle Size

Transmittance

Specific Rotation

Loss on Drying

Chloride

PH Value

Iron

Sulfate

Arsenic

Lead

Zn
Service we provide:
1. before shipment, free sample for test
2. Packing as your request, with photo before shipment
3. Cargoes photo before and after loading into container
4. Fast shipment by reputed shipping line
5. Best service after shipment with emails