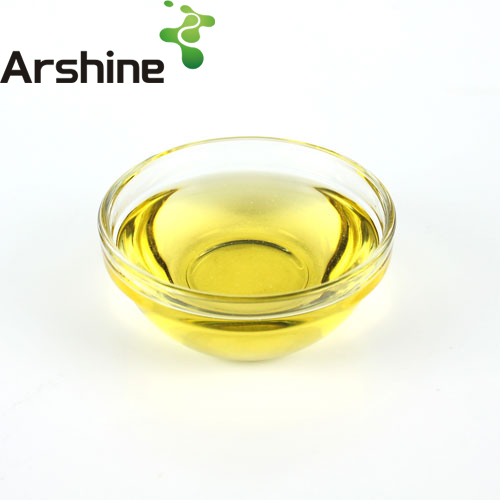 Docosahexaenoic acid ethyl ester (DHA-EE)(omega 3)
Docosahexanoic Acid Ethyl Ester is an omega-3 fatty acid found in marine fish oils and in many phospholipids. Major structural component of excitable membranes of the retina and brain; synthesized in the liver from α-linolenic acid. Nutritional supplement.
Introduction
Docosahexaenoic Acid (DHA) is an omega-3 fatty acid found primarily in cold-water oceanic fish oils. Omega-3 fatty acids are essential fats, meaning the body cannot produce them and they must come from the diet. DHA is a primary structural component of the human brain, cerebral cortex, skin, sperm, testicles and retina. It modulates the carrier-mediated transport of choline, glycine, and taurine, the function of delayed rectifier potassium channels, and the response of rhodopsin contained in the synaptic vesicles, among many other functions. Our DHA-EEs are manufactured from 100% fish oil with highest quality.
Functions and Applications
Product Info:
Compound
Ethyl cis-4,7,10,13,16,19-Docosahexaenoate
CAS No.
84494-72-4
Catalog No.
22
Brand
Arshine
Purity
99.99%
Packing
25kg
Grade
Food Grade, Medicine Grade
Lead Time
1Week (s)
Origin
China
Loading Port
China main port
Properties:
| | |
| --- | --- |
| Boiling Point | 443.5ºC at 760mmHg |
| Storage Condition | -20ºC |
| Flash Point | 102.1ºC |
| Refractive Index | 1.504 |
| Density | 0.914g/cm3 |